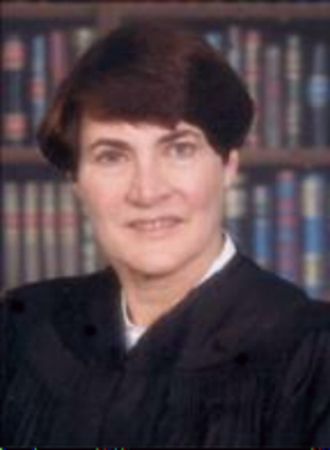 Sherra Winesett
Circuit Judge
---
Division LEE COUNTY

Assistant Mariem
Phone (239) 533-1718
Fax (239) 533-1796
Mailing Address
Lee County Justice Center
1700 Monroe Street
Fort Myers, FL 33901
Judge Sherra Winesett was born in DeFuniak Springs, Florida in 1943. In 1951 her parents moved the family to Punta Gorda.
While attending Charlotte High School Sherra Jones met her husband to be, who she married after their first year of college. Judge Winesett majored in math education. She taught at Fort Myers High school for three years 1965-1968. She then returned to the University of Florida to earn a Master of Education. Both Sherra and Rick taught at Fort Myers High School in 1969-1970.
In 1970 Judge Winesett and her husband returned to Gainesville where he entered the University of Florida, Law School. Sherra taught school for a year in Gainesville, entering the Law School one year behind her husband.
Judge Winesett graduated from the University of Florida Law School in 1973. Women attorneys were still unusual at the time. She was only the third woman to practice law in Fort Myers.
By the time she began her law career, Judge Winesett had three children. She balanced the demands of family and work as she concentrated her practice in some of the most demanding areas of the law.
In 1975 Judge Winesett was awarded a scholarship to attend the prestigious Master of Laws tax program at the University of Florida Law School. She developed a large law practice specializing in real property, trusts, pension plans, estate planning for tax purposes, wills, probate, corporations, partnerships, complicated tax issues, contracts and condominiums. Judge Winesett played an active role in the Florida Tax Council.
During twenty-one years of law practice two more daughters were born. A close-knit, strong family made it possible to balance the demands of an active law career and a family of seven.
Judge Winesett was appointed to the Twentieth Circuit Bench in 1995 by Governor Chiles. She has since stood for re-election within the Circuit. Judge Winesett was a founding member of Calusa Inns of Court, an honorary society of attorneys and judges formed to encourage competency and civility among attorneys.
Judge Winesett has attacked the responsibilities of being a judge with the same energy and thoroughness that she used in the practice of law. Married for 34 years and the mother of five, Judge Winesett believes strongly that Family court must help troubled families to find solutions to the many difficult problems they face. She especially believes that the needs and best interest of children in troubled families must be put first.